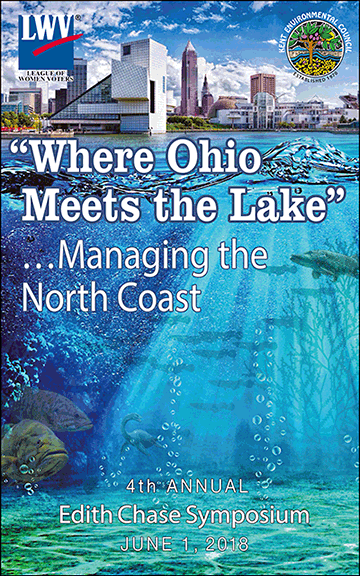 What is Ohio doing to Protect its North Coast for Future Generations?
June 1, 2018
Find out at the fourth annual Edith Chase Symposium.
Lake Effect Poetry
Join us on Friday afternoon at 4 p.m. to celebrate Ohio's north coast along Lake Erie's shore with selected poetry readings at the Wick Poetry Center of Kent State University.
The Edith Chase Lecture
At 7 p.m. Dr. Scudder Mackey, Chief of the Office of Coastal Management for the Ohio Department of Natural Resources, will present "Edith's Passion: The Evolution of Coastal Management in Lake Erie – Challenges and Opportunities" at Kent State's College of Architecture and Environmental Design. Dr. Mackey will guide us through strategies used in Ohio to provide for long-term use and enjoyment of Lake Erie. (Doors open at 6:30 PM)
Public attendance at this event is welcome. There is no charge for admission.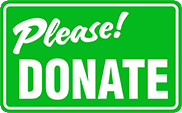 Where Ohio Meets the Lake
…Managing the North Coast
---

Our Symposium Speaker
Dr. Scudder Mackey, has been Chief of the Office of Coastal Management for the Ohio Department of Natural Resources since August 2012.
A former ODNR manager of the Lake Erie Geology Group from 1992 to 2001, Dr. Mackey has considerable knowledge of the Ohio Lake Erie coastline and is familiar with Lake Erie coastal issues. His office worked closely with coastal property owners and provided valuable information and services to coastal constituents for many years.  

Prior to this appointment, Dr. Mackey owned and managed Habitat Solutions NA, an environmental consulting firm based in Chicago. His firm specialized in aquatic habitat assessment; nearshore, coastal and riverine processes and systems; Great Lakes hydrology and water levels; and invasive species management and control in support of science-based resource protection and management. He previously worked for the Great Lakes Governors as the project implementation manager with the Great Lakes Protection Fund (GLPF). 

Dr. Mackey also serves as an adjunct and visiting professor at the University of Windsor, Canada, in the university's biological sciences and earth sciences departments.

Dr. Mackey earned his doctorate in geology from the State University of New York at Binghamton. He has expertise in conservation geology; aquatic habitat characterization; nearshore coastal processes; fluvial sedimentology; hydrology; aquatic invasive species; and geospatial mapping. Dr. Mackey is affiliated with the International Association of Great Lakes Research, American Fisheries Society, American Water Resources Association and the Geological Society of America. 

He has received the Buzz Besadny Award for Fostering Great Lakes Partnerships from the Great Lakes Fishery Commission.